Welcome to the Law Office of Grayson L. Davis
The Law Office of Grayson L. Davis has extensive experience in representing clients in the oil and gas industry. Founded in Houston, Texas in 1987, our office has earned a reputation for both our expertise in oil and gas title examination, and for understanding and quickly responding to our client's business needs.
From urban shale plays with units involving hundreds of town lots to more traditional title examination in rural areas, we have issued title opinions covering every producing area in the State of Texas. Our expertise in the field has attracted a broad client base, ranging from independent oil and gas producers to major oil companies.
We offer title examinations for all of your needs, including:
▪ Lease acquisition
▪ Original
▪ Supplemental
▪ Division Order
▪ Mortgage
▪ Lease maintenance issues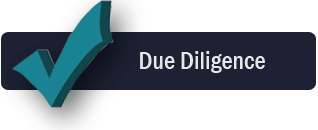 In addition to title examinations, we work in conjunction with competent land companies to provide comprehensive due diligence services for acquisition and divestiture of leasehold estate and mineral interest.
We consider the examination of title, the preparation of a reliable title opinion, and comprehensive due diligence to be an important foundation of any successful oil or gas venture.
We realize that a properly prepared title opinion plays an important role in allowing you to accurately assess the risks involved in an oil or gas venture and avoid major financial consequences, such as unnecessary and costly litigation.
It is our goal to deliver the highest quality title opinions on a timely basis. If we can assist you, please contact us.
TITLE EXAMINATION

▪ Original Title Opinions
▪ Curative Actions
▪ Division Order

DUE DILIGENCE

▪ Invest Wisely
▪ Understand Ownership Issues
▪ Identify Liabilities

LICENSED IN TEXAS AND NORTH DAKOTA

TEXAS BOARD CERTIFIED-OIL,GAS AND MINERAL LAW